It's time for a blog review again!!!
Found Laurenz Berges over at
We Make Money Not Art
. He's part of the Dusseldorf School of Photography, and now, he's one of my favorites.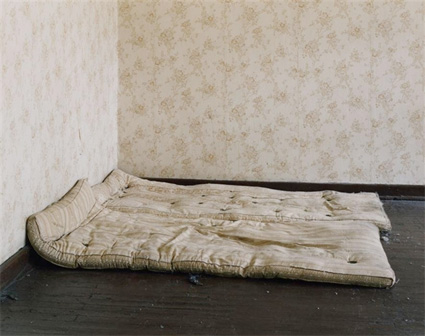 Modern Craft
features Dryden Goodwin.
While browsing some street style blog, I found the link to
Kafferepet,
the blog of Miriam, a Swedish girl who just looooooooooooooves vintage stuff and dresses wonderfully. Really, don't miss it.
And talking street style, this is the last blog review in which I include all those types of blogs since I will be making a monthly Street Style Roundup over at a yet-to-debut site called
Running in Heels
. I will link to the roundup though, so you can see all the beautiful looks in the style blogs. And here it is, the final pic from
Styleclicker
.
Booooooom!
features Diana Sudyka.
This beautiful illustration of mermaids came from Sean Morris's
Paper Shields blog
. By the way, she's called Debbie-Lou, the mermaid that is.
And finally, the
Year In Pictures
announces the exhibition "Can & Did - Graphics, Art, and Photography from the Obama Campaign" which will open up on Inauguration Day. A part of the exhibit is available
here
for you to see.