As always, it is a pleasure for me to do this blogosphere reviews. As always, there are some amazing things in the web. If you'd like to see more of this beautiful things go over to any of the sites in the blogroll. I bet you'll be amazed.
Resurrection Fern
features Mary A. Wakeley

Booooooom!
features Mark Weaver.

Bookhou
features Resurrection Fern's new work.
Please Sir
features Tara Donovan.
Kafferepet
shows her hair-do tutorials.


Today and Tomorrow
features Lisa Oppenheim's Multicultural Crayon Displacement.
As always, great photography over at
Smosch.
An Ambitious Project Collapsing
photographs typewriter ribbon tins.
Yesterday was dramatic, today is ok
is another blog with beautiful pictures from India.
We Make Money Not Art
shows us the amazing transformations of Chinese cities.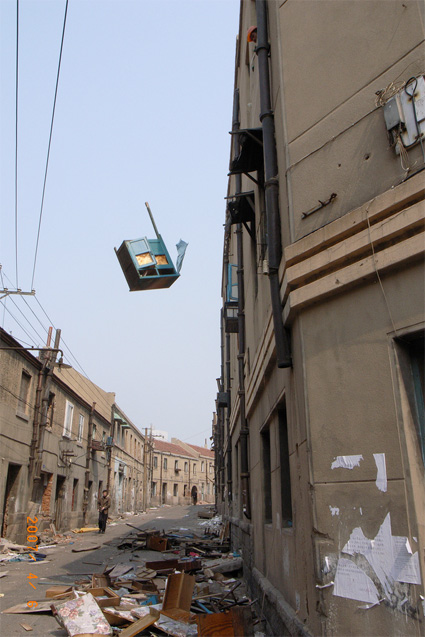 The Year In Pictures
streams what was hip 40 years ago: The Beatles Rooftop Concert.